Wake 'n Bake
Light Roast
Guatemala, Ethiopian Limu, Ethiopian Yirgacheffe
Regular price
Sale price
$17.99
Unit price
per
Start your day off right with a blend that will help your day to be sweet and bright.
Is the best part of waking up in the morning for you is having a cup of coffee? Then, you will love our medium light brew Wake 'n Bake, crafted exclusively to help start the day with your best foot forward.
It is an excellent blend of Berry and English toffee, and bright enough to bring a shine to the beverage. We source the beans from Guatemala, Ethiopian Limu, and Ethiopian Yirgacheffe, countries that are acknowledged leaders in coffee production.
A bag of Wake 'n Bake is available in retail and wholesale bags of 12 oz. and 5 lbs. 
Roast Level

Light Roast
Berry, English Toffee, Bright
Ingredients
Guatemala, Ethiopian Limu, Ethiopian Yirgacheffe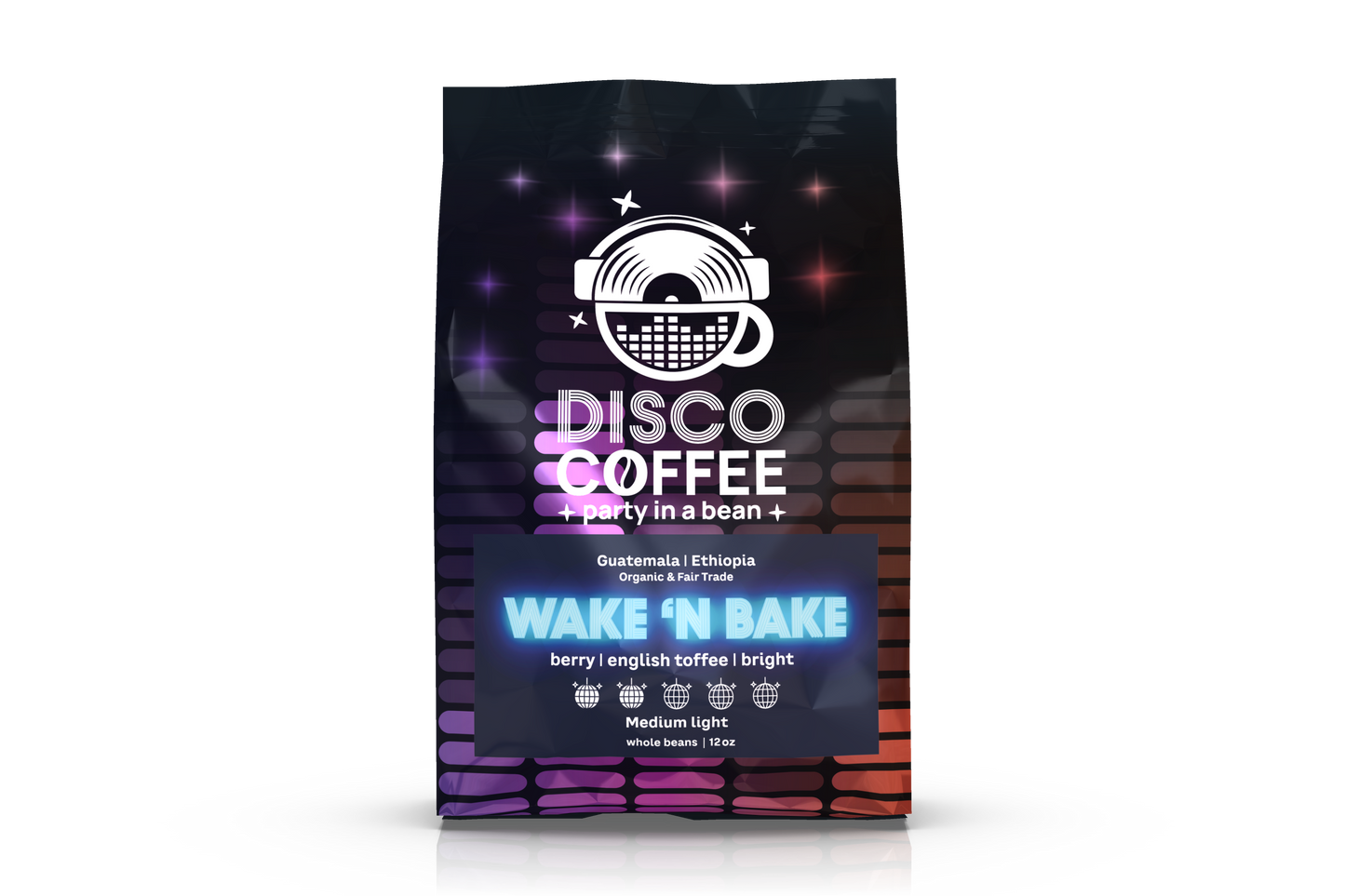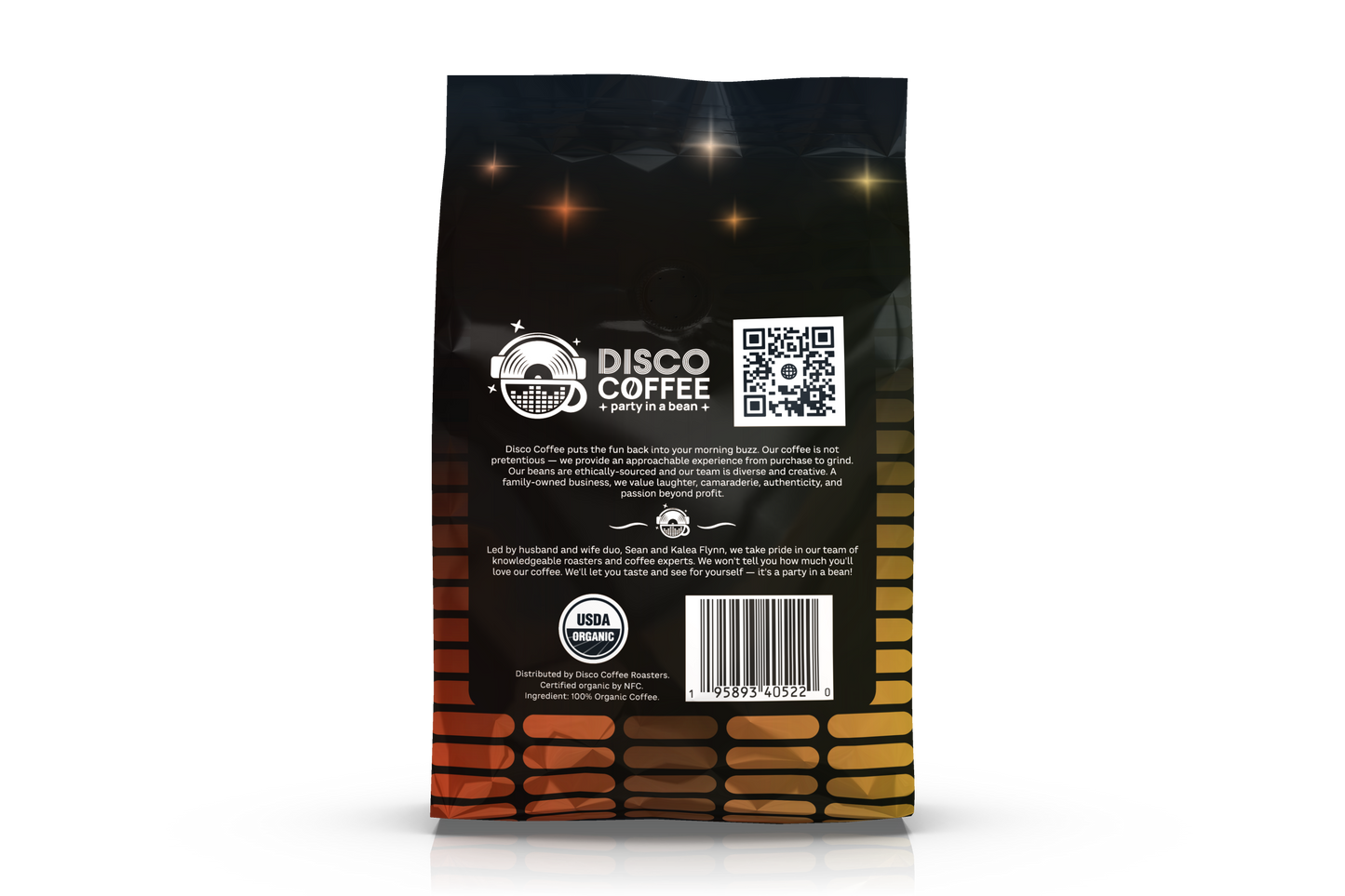 OUR PRODUCTS
What we provide
Dark Roast

Brazil

Regular price

From $18.99

Regular price

Sale price

From $18.99

Unit price

per

Light Roast

Colombia, Guatemala, Ethiopia

Regular price

From $18.99

Regular price

Sale price

From $18.99

Unit price

per

Medium Roast

Honduras Decaf

Regular price

From $18.99

Regular price

Sale price

From $18.99

Unit price

per

Dark Roast

Nicaragua, Indian Cherry Robusta

Regular price

From $15.99

Regular price

Sale price

From $15.99

Unit price

per

Light Roast

Guatemala, Ethiopian Limu, Ethiopian Yirgacheffe

Regular price

From $17.99

Regular price

Sale price

From $17.99

Unit price

per

Dark Roast

Brazil, Nicaragua, Ethiopian Limu

Regular price

From $18.99

Regular price

Sale price

From $18.99

Unit price

per

Dark Roast

Peru

Regular price

From $18.99

Regular price

Sale price

From $18.99

Unit price

per

Medium Roast

Colombia

Regular price

From $15.99

Regular price

Sale price

From $15.99

Unit price

per

Medium Roast

Honduras

Regular price

From $18.99

Regular price

Sale price

From $18.99

Unit price

per

Medium Roast

Mexico

Regular price

From $18.99

Regular price

Sale price

From $18.99

Unit price

per

Medium Roast

Guatemala

Regular price

From $18.99

Regular price

Sale price

From $18.99

Unit price

per

Dark Roast

Nicaragua

Regular price

From $15.99

Regular price

Sale price

From $15.99

Unit price

per

Medium Roast

Sumatra, Ethiopian Yirgacheffe, Colombia

Regular price

From $18.99

Regular price

Sale price

From $18.99

Unit price

per

Light Roast

El Salvador

Regular price

From $18.99

Regular price

Sale price

From $18.99

Unit price

per

Light Roast

Ethiopian Limu

Regular price

From $18.99

Regular price

Sale price

From $18.99

Unit price

per

Regular price

$125.00

Sale price

$99.00

Unit price

per